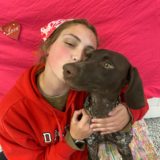 Our Employee Spotlight for the month of April is Katie! Katie is a Pet Care Specialist that loves spending time cuddling and participating in Enrichment activities with our furry visitors. She loves spending quality time with every dog that visits us, especially Gabby E. who visits us regularly for Enrichment. Katie has the best personality and LOVES getting to know each pup's favorite toy, play style, and treat. We appreciate you Katie!
Want to join our pawsome team?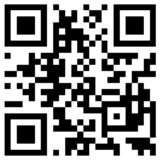 We are seeking full time Pet Care Specialists and Customer Service Representative! Our employees enjoy competitive compensation, great benefits, and a work environment that people want to be a part of! So, if you have a positive can-do attitude and thrive working with dogs all day, from chihuahua-sized up to St. Bernard-sized pups, you may be the perfect addition to our team!
Tap the button or scan the QR code and text "Canine" to (904) 650-5476.