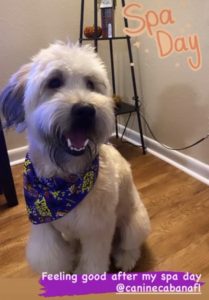 Teddy looks so cute for his mom! If your fur baby needs a little spa time to look fresh and fluffy for Mother's Day, we've got you covered.
From bathing and brushing to nail trimming and ear cleaning, your pup will look clean and ready for pictures and for the pawsome Mother's Day with you.
Call us at (813) 672-9663 or reserve a daycare, lodging, or training service to book an appointment and pamper your pet!