Happy Mother's Day!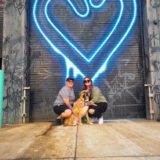 We wish all the amazing dog moms from our guests and Canine Cabana team a very happy Mother's Day full of furry hugs and kisses!
Trick of the Month: High Five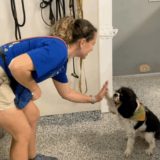 "High Five" is the cool Trick of the Month that your pup can learn in May!
If you are a daycare member or lodging guest, call us to join the Trick of the Month sessions.
Daisy's First Grooming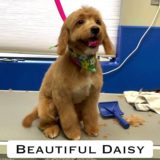 We welcome Daisy to her first puppy grooming appointment! This cute 5 month old mini doodle enjoyed a bubble bath, nail trimming, and her first haircut. She is very sweet and looks beautiful!
Regularly scheduled, high quality baths promote an overall healthier dog by proactively addressing skin, coat, and shedding concerns. Grooming and spa appointments can be booked independently or with any of our daycare, lodging or training services.
Check out our latest video from Daisy's visit and learn more here to pamper your pup!
Dogs of the Month: Gabby & Sully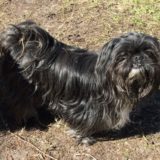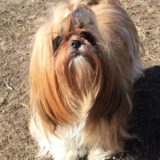 Our May Dogs of the Month are the adorable siblings Gabby and Sully! These cute shih tzus have been members of Canine Cabana since 2015!
They participate in our Enrichment Program and there isn't a puzzle they can't figure out. They also really love sunbathing. We are so happy to have watched them grow into sweet pups.
We love you Gabby and Sully!
Employee Spotlight: Janelle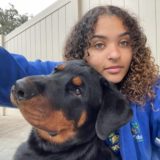 Our May Employee Spotlight is our Pet Care Team Member Janelle! She has been part of Canine Cabana's team since December and is such a rockstar! She absolutely loves cuddling alongside our furry friends and making sure each and every play time is special. She is a team member favorite among the small dog group, they love her! We appreciate all your hard work and dedication to Canine Cabana, Janelle!