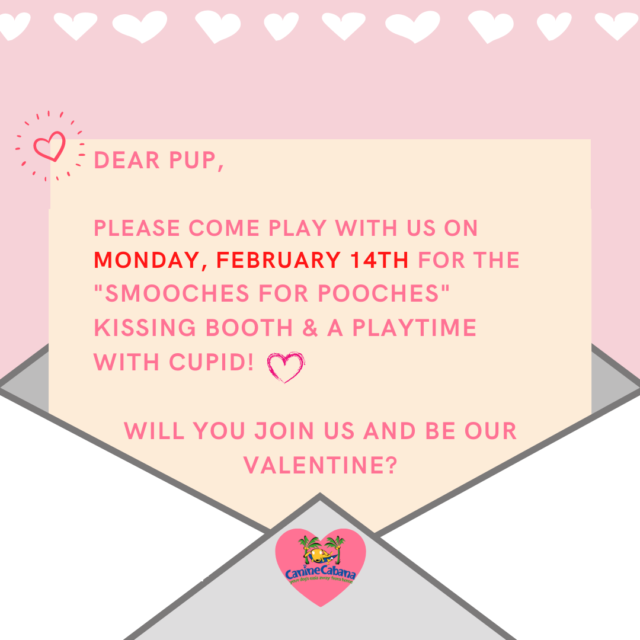 It's time for hearts and puppy kisses! Join us on Monday, February 14th as we prepare for Valentine's Day with our "Smooches for Pooches" event!
Pups will get pampered and loved on during the activities "Kissing Booth" and a "Playtime with Cupid". This event can be added onto dog daycare, dog lodging, and dog training. It's only $10 to attend and free for Perks Plus and Premium members.
RSVP today at 813-672-9663.