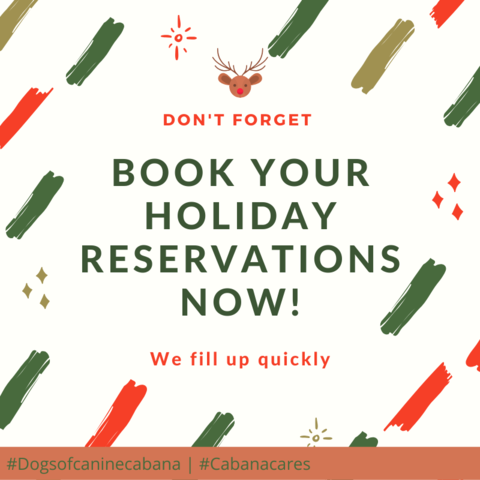 It's (almost) the most wonderful time of the year, which means spots at Canine Cabana are already being reserved for the Holidays. We don't want your pup to miss any of the fun! Make sure to book your dog's stay to avoid any of the last minute stress.
And, If you are a Premium Daycare member, you get 10% off lodging! That's right, gifts come early at Canine Cabana.
Another wonderful news: meet Kara, our new groomer who will start on October 19, 2021. Appointments can be booked independently or with any of our daycare, lodging or training services. So learn more here and pamper your canine!