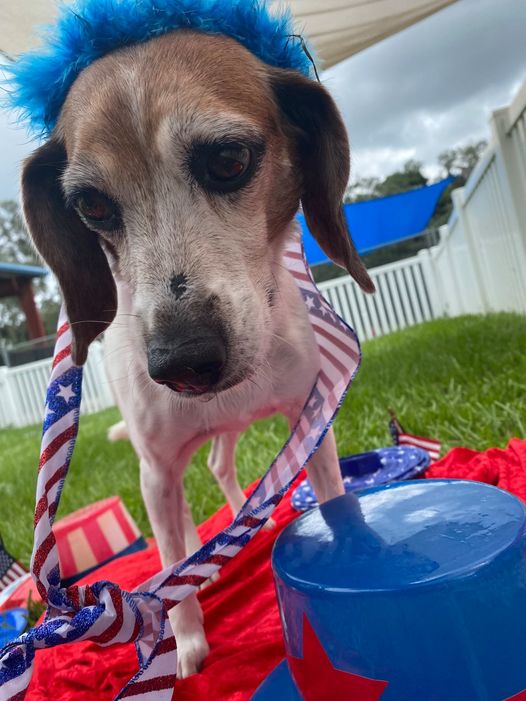 Our November Dog of the Month is precious Sadie Sue! You have definitely seen this sweet and spunky beagle girl featured on our Facebook Page.
She is known to be a "great singer", loves to sunbath, and is quite the popular girl in small dog group. She visits us for Enrichment every single week and we love her so much!
Congratulations Sadie Sue!