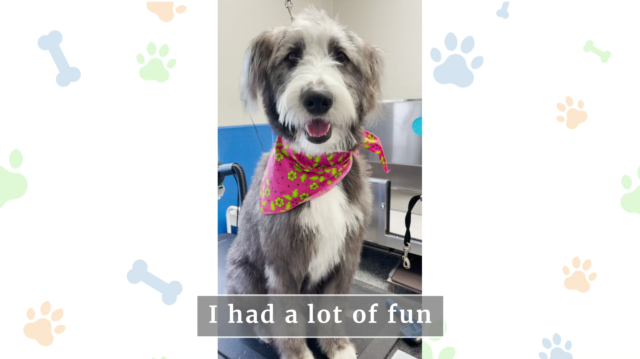 Is your dog's fur ready for the holidays?
Check out our latest video from Luna's visit. Her smile at the end is so precious
Grooming and SPA appointments can be booked independently or with any of our daycare, lodging or training services.
Learn more here and book with our new groomer to pamper your pup!