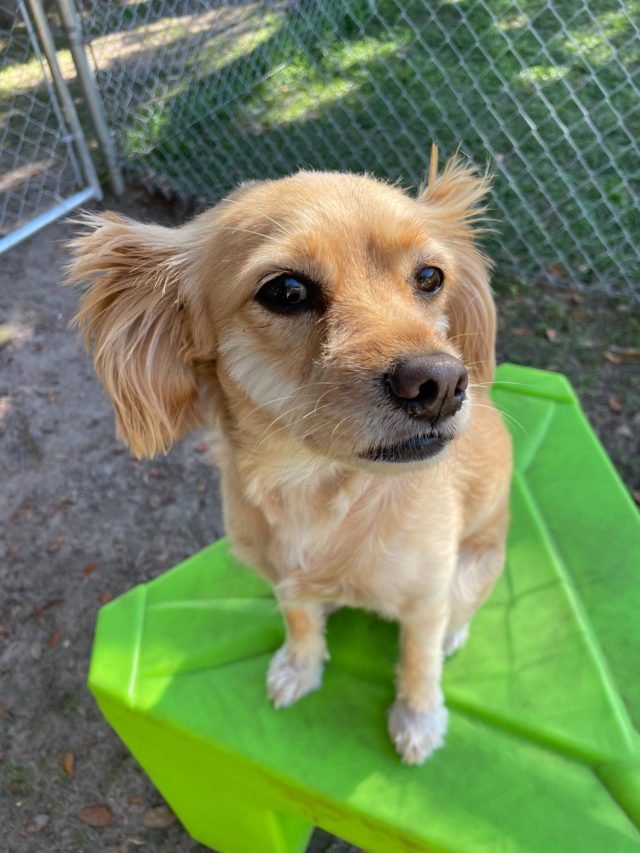 Our February Dog of the Month is one that stole our hearts, Peggy!
Peggy joins us every week for Enrichment Daycare and we love her so much! She is the cutest small Spaniel Mix and has the most adorable ears. When visiting Canine Cabana, she LOVES spending time with our male handlers.
All she wants is cuddles and attention because she is a girl that knows what she wants!