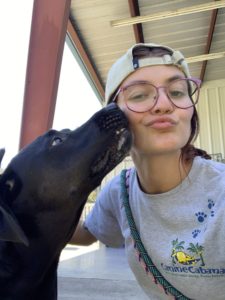 Our Employee Superstar for the month of July is Abigail!
Abigail is an essential part to our Pet Care Specialist team and is known for her hustle and dedication! Although she's only been with us for a little over 6 months, she's quickly become an important part of the Cabana team.
Thank you so much for your dedication to our furry friends and clients Abigail!