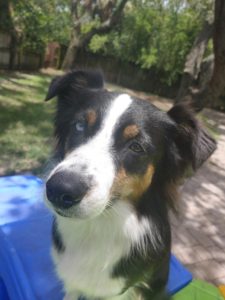 Our July Dog of the Month is Elsker P!
Elsker is a beautiful Australian Shepherd that has been visiting us almost 2 whole years! She is so spunky and smart and a team member favorite. Elsker visits us daily for a fun day of play and participates in our Enrichment Program. There isn't a puzzle she can't solve or a toy she can't find.
We love you so much Elsker!