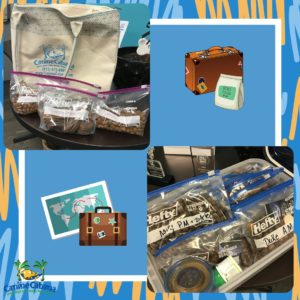 We appreciate you allowing us to have your furry friend lodge with us. We just wanted to remind you of a few things to help us out:
If you are bringing your dog's food during their lodging stay, please bag each serving individually and write their name on the bags. We are limited on space and therefore are not able to accept large bags or bins of food.
We know your dog loves their toys! We suggest leaving those cherished toys at home. We have a wide variety of toys for your dog to play with while with us.
When your furry friend lodges with us they are provided a cozy blanket or bedding and their own food and water bowl. Beds, large blankets, and bowls can be left at home.
What dog doesn't love treats? If you are looking to bring treats in for your dog during their lodging stay, please ensure the treats are soft and easy to chew and placed inside meal bags. Items like jerky bites, rawhide chews, etc. will not be administered for your dog's safety.
Medication – Please be sure there is enough for your dog's entire visit and it is in the prescribed bottle or packaging. Do not place any medication inside of food bags.
Got questions? Feel free to contact us and book your pet's stay!