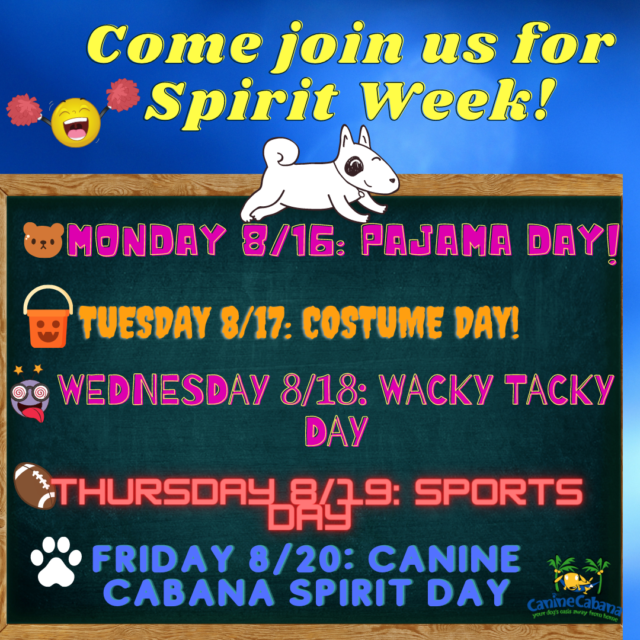 Attention Cabana Perks members! We are excited to announce that we will be hosting "Spirit Week" from Aug. 16 – 20, 2021.
We will be having fun activities each day:
8/16: Pajama Day – Photo Op with Playroom Slumber Party
8/17: Costume Day – Photo Op with Trick-or-Treat Stations
8/18: Wacky Tacky Day – Photo Op with Playroom Dance Party
8/19: Sports Day – Photo Op with numerous sport activities
8/20: Canine Cabana Spirit Day – School photo and Pep Rally Playtime
We encourage your pup to dress up. At the end of the week, we will announce the "Best Costume" winner who will get a special prize!
The event is open to Perks, Plus, and Premium Daycare members, lodging and training. Plus and Premium members can redeem one Spirit day for free! Otherwise, this can be added for only $10 per day.
RSVP with Reception today at 813-672-9663.