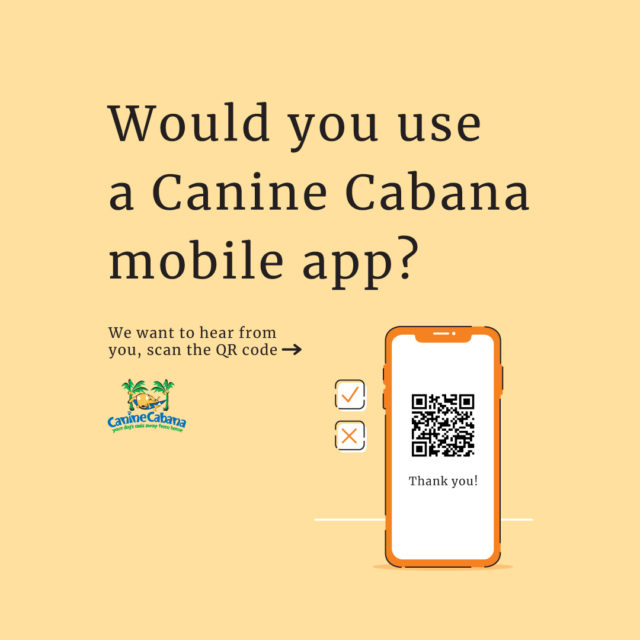 We value your feedback and trust your opinion. We're thinking about creating a mobile app that would allow you to manage reservations and vaccines, and get exclusive access to Canine Cabana news and specials.
So, would you use a Canine Cabana mobile app?
Let us know your thoughts — please scan the QR code or tap the button below to fill out the form, it takes less than one minute. Thank you very much!