---
Canine Cabana -Employee Spotlight
Florida Big Dog Rescue
As part of our new Cabana Cares program, we will honor a member of our Canine Cabana team and a local charity each month by donating a portion of the proceeds from our monthly events to a charity of each team member's choice. Wearing your t-shirt and posting on Facebook &/or Instagram using the hashtags #DogofCanineCabana and #CabanaCares will help spread the word that Canine Cabana cares and you do too!
Our Employee Spotlight this month is Yazmin! She has been a part of our cabana staff for a year now. Her duties include playing and watching appropriate play between dogs. Many of our canines know her as the "Treat Lady" and wiggle their tails with excitement when she comes around! Yazmin has a passion for working with dogs and is studying to be a veterinary technician. She enjoys coming into work and getting to spend some quality time with the amazing pups here at Canine Cabana. She especially likes it when a German Shepherd comes by, they are her favorite breed. Her charity for this month is Florida Big Dog Rescue (FBDR).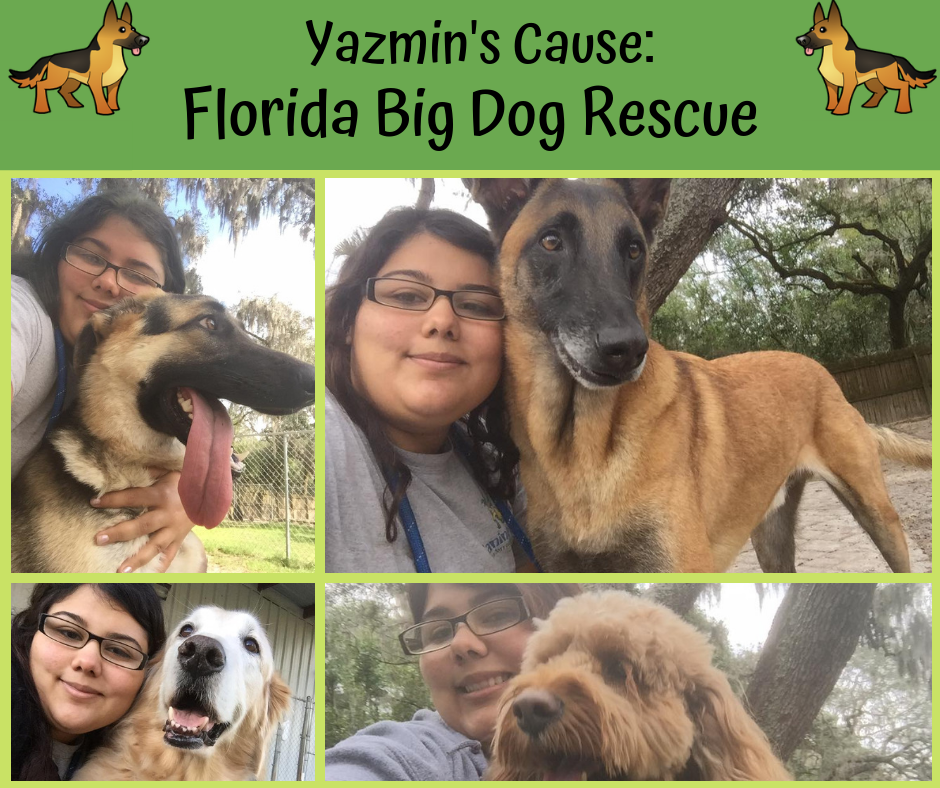 Florida Big Dog Rescue is a 501c3 Non-Profit Corporation. Millions of healthy dogs are euthanized each year, including tens of thousands locally here in Hillsborough County, simply because they have no home. Our mission is to save dogs from being euthanized simply for being homeless. FBDR volunteers come from all over the Bay and each one brings something very special to our organization. Email them at [email protected] for more information.