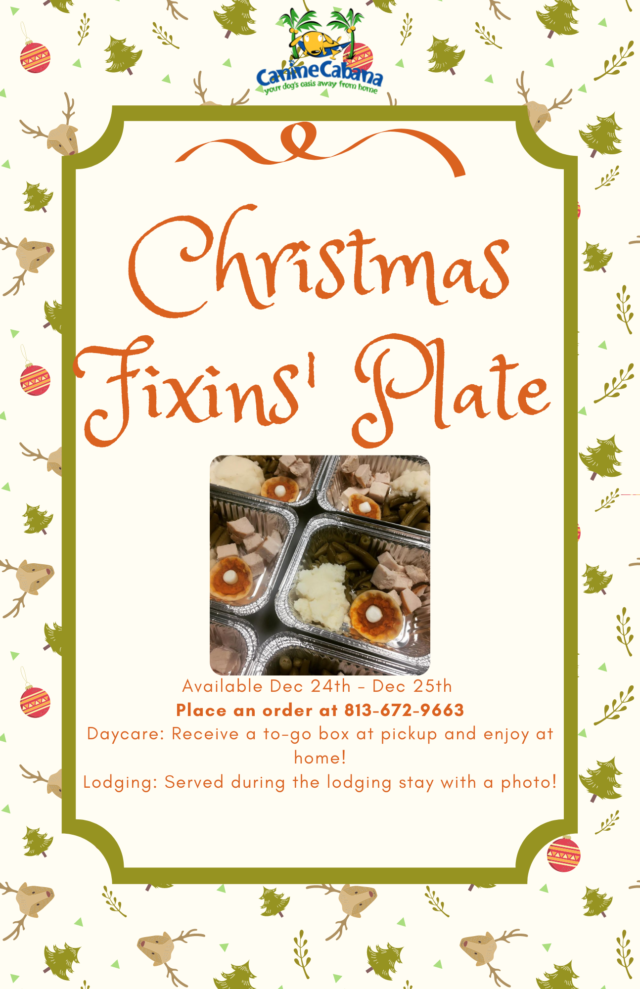 We will be having a special Christmas Fixins plate available for purchase! Add a delicious and dog-friendly Christmas Fixins plate to your dog's lodging stay or buy a takeaway plate from 12/24 – 12/25 for only $10!
Make sure your pup gets a doggy-safe plate of food to enjoy with your family. Menu includes carved turkey, vegetable medley, mashed potatoes and a mini apple pie!
Order your plate with reception today at 813-672-9663!